BETSAFE DRIFTS ATGRIEŽAS RAGANAS KATLĀ- NEZ DRIFT RIGA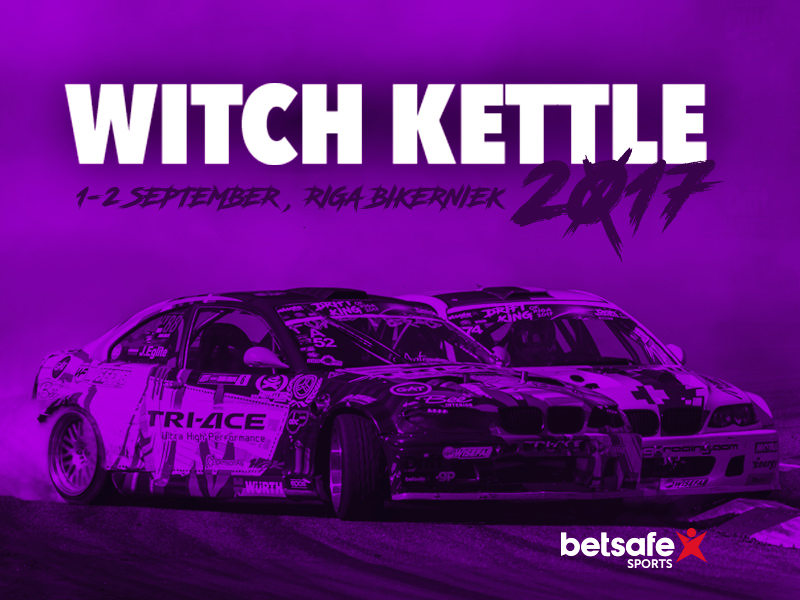 BETSAFE NEZ DRIFT RIGA ŠOGAD NOTIKS BĪSTAMAJĀ RAGANAS KATLĀ

Īpašs šis posms būs ar to, ka sacensības tiks aizvadītas Biķernieku moto trases kalniņos jeb tā sauktajā "Raganas katlā", kuru pagājušogad ļoti iemīļoja drifteri. Šī Biķernieku trases daļa izceļas ar pamatīgām reljefa maiņām, nepārskatāmiem līkumiem un mazām drošības zonām, padarot to par neaizmirstamu piedzīvojumu gan braucējiem, gan skatītājiem. Zinot pilotu līmeni, šīs sacensības noteikti paliks atmiņā ar iespaidīgu sniegumu.
Organizatori uzsver, ka no trases malās esošajiem kalniņiem būšot iespējams pārredzēt teju visu trasi, šogad tiks izvietots arī ekrāns. Jāatzīmē, ka šogad Raganas katlā tiks aizvadīts gan NEZ drifta čempionāta 3.posms, gan Latvijas drifta čempionāta 4.posms, gan Latvijas drifta kausa proam klases 5.posms.

Īpaši jāuzsver tas, ka būs atvērtais dalībnieku parks, kas nozīmē, ka skatītāji bez papildus samaksas varēs tuvumā aplūkot jaudīgos drifta automobiļus, kā arī tikties ar saviem drifta elkiem.

______
Betsafe NEZ drift Riga 2017 will be in thrilling moto track of Biķernieki
This season NEZ drift is going to be special ,drift competition will be held in the famed "Raganas katls- Witch kettle" part of the moto track. Previous year spectators spoony to this track.This part contains multiple significant elevation changes, blind corners and small safety zones, making for an exciting experience for both the drivers and spectators. Knowing the level of PRO and Semi pro drifters, this race is sure to be remembered for excellent driving despite the difficult configuration.
While typically it has been possible to watch the race from the main stands of Biķernieki, this time it will be necessary, as previous year, to watch from the woods next to the track. The organizers, however, say that it will be possible to see nearly all the track from the spectator points.

No comments
Leave a reply